Having a clean, healthy and sanitary home is important for anyone of us to prevent ants, spiders, cockroaches, earwigs and rodents in your property.
After a hard day's work, you just want to relax and enjoy some bonding time with the family. At Avertapest, we work hard to keep your home stress free, pest free and sanitary. Our home protection service plan includes brushing down cob webs; knocking down accessible wasp hives, perimeter treatments and inside service too. We also let you know if we observe things needing special attention. One time or regular preventative maintenance plans are available in all Orange County cities - Anaheim Hills, Irvine, Westminster ant treatment or Lake Forest and Santa Ana.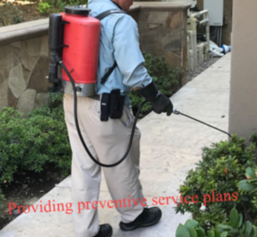 "Whatever pest issues you may have, we are here to help you. We provide practical solutions for your peace of mind."
The In2Care Mosquito Trap
Using mosquitos to eliminate multiple breeding sites ...
Tired of mosquito bites?
Call now to get started.
Avertapest - Effective Pest Control Services
"We Come to You"
Telephone 949 - 338 - 3155
FAX +1 .9493383155
E-mail : avertapest@gmail.com